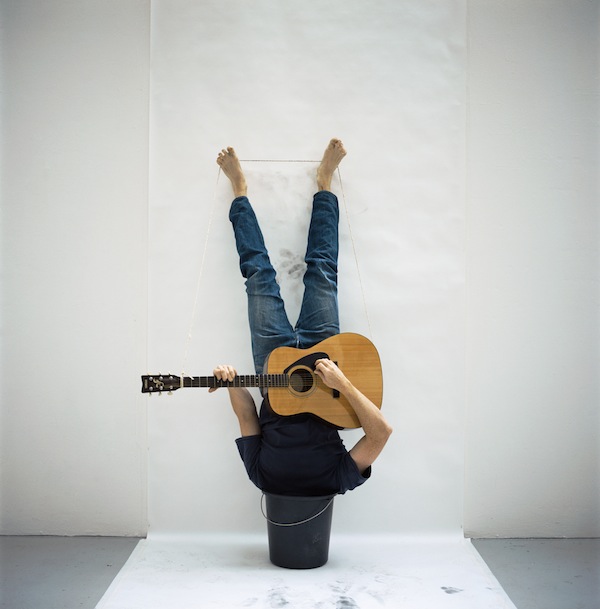 YOU ALWAYS RETURN TO THE WATER
ANETTA MONA CHISA & LUCIA TKACOVA, KLODIN ERB, TATJANA GERHARD, WILLIAM HUNT, CONSTANTIN LUSER, KLAUS LUTZ, LUC MATTENBERGER, GUILLAUME PILET, FILIB SCHÜRMANN
Exposition du 27 octobre au 21 décembre 2013.
The group exhibition You Always Return To The Water brings together selected works, which stem from early periods in the careers of the gallery's artists. Through the exhibition we would like to offer a somewhat different and sometimes even surprising look at the oeuvre of each artist.
Is time truly linear? Or is it instead constituted by the parallel existence of multiples temporalities? Is the past not always inherent to the present and the future rooted in the here and now? What conclusions can be drawn about a current reality by looking at its beginnings, and to what extent is it possible to identify today the initial threads of tomorrow's developments?
In parallel to these early works we will present the most recent works by a number of artists in the office and salon.
Sabina Kohler & Bettina Meier-Bickel
Lutherstrasse 34
CH-8004 Zürich
T +41 (0)44 240 30 55
F +41 (0)44 240 30 56
http://www.rotwandgallery.com/
info@rotwandgallery.com
Mi-Fr 2 – 6pm, Sa 11 – 4pm
William Hunt
 Don't give me money, It's not what I want, From you. 2005/13